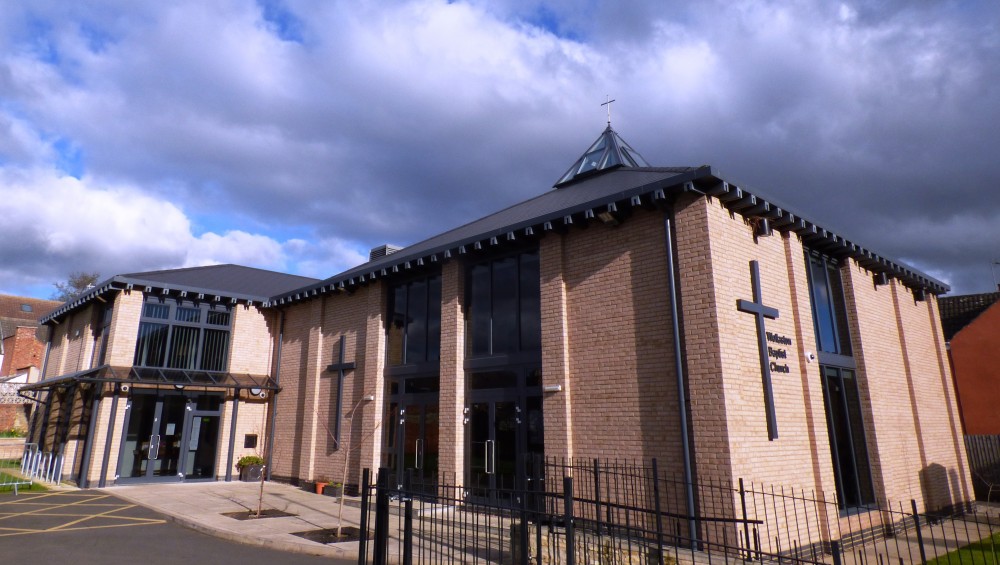 You have just found the online presence of
Wollaston Baptist Church
You can also find us on Facebook :
---
Wollaston Baptist Church seeks to reach out to its local community and beyond with the good news about Jesus Christ, seeking, by God's grace, to make Christian disciples and build God's Kingdom.
Sabbatical 2016
Our minister Michael along with his wife Sandra will be taking a three month Sabbatical which will run from 1st July to 30th September 2016. Michael and Sandra have been with us since August 2002, and Michael will therefore have served as Minister for 14 years, having officially started on 1st Sept. Michael will be using this time for prayer and spiritual reflection, with some study and rest and time spent with family. Though he, and the family, will have some time away, Michael will, for the bulk of the time still be in Wollaston. During this time Michael will not be available for the usual matters of ministry and mission and pastoral care, and will not be attending Sunday services at Wollaston Baptist, but will be worshiping with other fellowships. Sandra and the children may on occasions be here on Sundays, but please be respectful of this Sabbatical period. Church activities and events will continue in their normal way - except for Little Pickles and JForce, which will both resume in October.
For all church matters (eg. pastoral issues, activities, events, meetings, building issues, admin, etc) please contact one of the Deacons : Mr Keith Cheasman, Mr Kevin Crook, Mrs Sarah Littleton, Mr Martin Watson, Mr Ian Wilcox. Our Church Secretary is Mrs Corinne Pike, our Church Treasurer is Mr Peter Bates, and for church premises enquiries Mrs Serena Crook. You will find all their contact details on the church noticeboard. The church office phone number is 01933 664114 and email - office@wollastonchurch.plus.com. For pastoral matters Kevin Crook will be the main liaison 01933 272428 or 07967 137788 and Revd Bill Lynwode is also available for services if the need arises. The leading of and preaching at Sunday services are being covered mainly by church members, and some guests - Sarah Clark-Peasey is coordinating this. All phone calls to the manse will be answered by answer machine and any church related emails will be forwarded to the deacons.
Please pray for Michael and Sandra and family over this period of time and also for one another.
---
IMPORTANT NOTICE - Car Parking :
We are now able to use the grass area for car parking again. The new grass will take time to become properly established, and the plastic mesh will take time to bed down. Please could you drive carefully on the grass and drive as if you are on ice, not accelerating or braking sharply, which might dislodge the reinforcing mesh. Thank you.
---
We are a village church, seeking to reach out to our surrounding community with the love of God.
If there is any way that we can serve you, please don't hesitate to contact us.
Our morning Sunday Services start at 10:30am
You are very welcome to join with us.
Please e-mail us with any prayer requests and we will pray for you. If you also let us know your contact details, then we will be able to contact you in response.
Enquiries for hire of the church building : 01933 272428. Thank you.
We've been in our new church building since Nov 2012
9 Hinwick Road, Wollaston, NN29 7QX
---